If a brownie and a coconut macaroon made a baby they would taste exactly like this.
My friend's birthday is this week and she invited some people over for a night out! I remembered she loved the combo of chocolate and peanut butter in Reese's peanut butter cups … so I decided to combine these flavours with some coconut and syrup and bam a brownie macaroon baby was born! It was beautiful!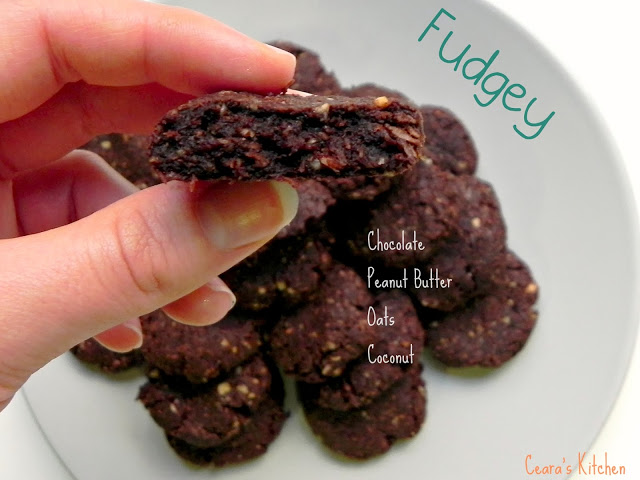 Initially I was going for just a macaroon but these are so much better! They are soft and fudgey with crunches of coconut and bits of oats throughout. Plus they are rich, chocolatey with hints of peanut butter and sweeteness from the syrup. My friend asked after trying one if there was peanut butter in the brownies because they reminded her so much of reese's peanut butter cups (mission accomplished!). Did I mention they are gluten-free and do not contain any refined flours, sugars or fats? These treats get their flavour from pure coconut, peanut butter, cocoa and maple syrup 🙂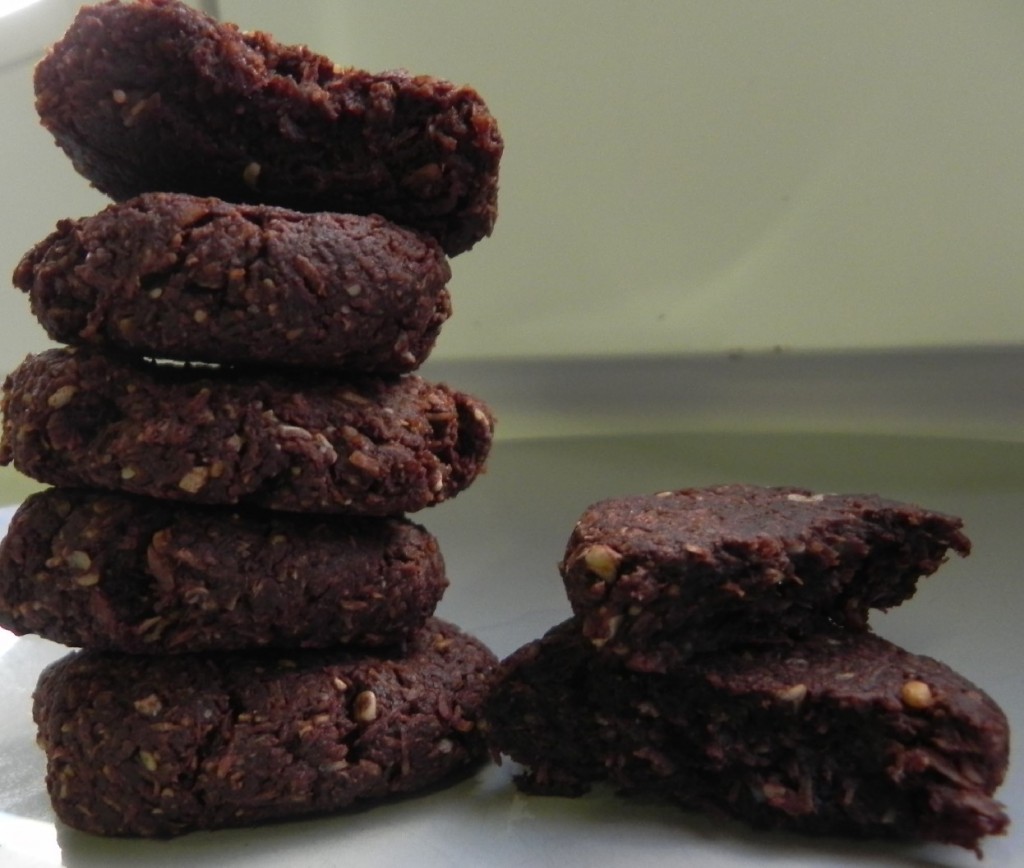 These are whipped up in less than 5 minutes and are baked in only 12 minutes. That means you are only twenty minutes away from having some macaroon-brownie chocolatey goodness in your mouth! If you are really pressed for time, they also taste delicious as a no-bake brownie. All you need to do is roll them into little balls and pop them in the fridge for thirty minutes – voila your delicious no-bake brownie is born! Believe me, the dough of these babies is hard to resist!
[yumprint-recipe id='33']
My Question to you:
My favourite candy bar as a kid was always Reese'e peanut butter cups – not exactly a bar but I am pretty sure they are from the same delicious family! The peanut butter and chocolate combo has stuck with me into (young) adulthood and doesn't seem to be going anywhere anytime soon! I try to stay (mostly) away from candy bars but love to incorporate some of the yummy flavours into healthier baked goods.
What's your favourite candy bar?