Muffins have always been one of my all time favourite mid-afternoon snack foods!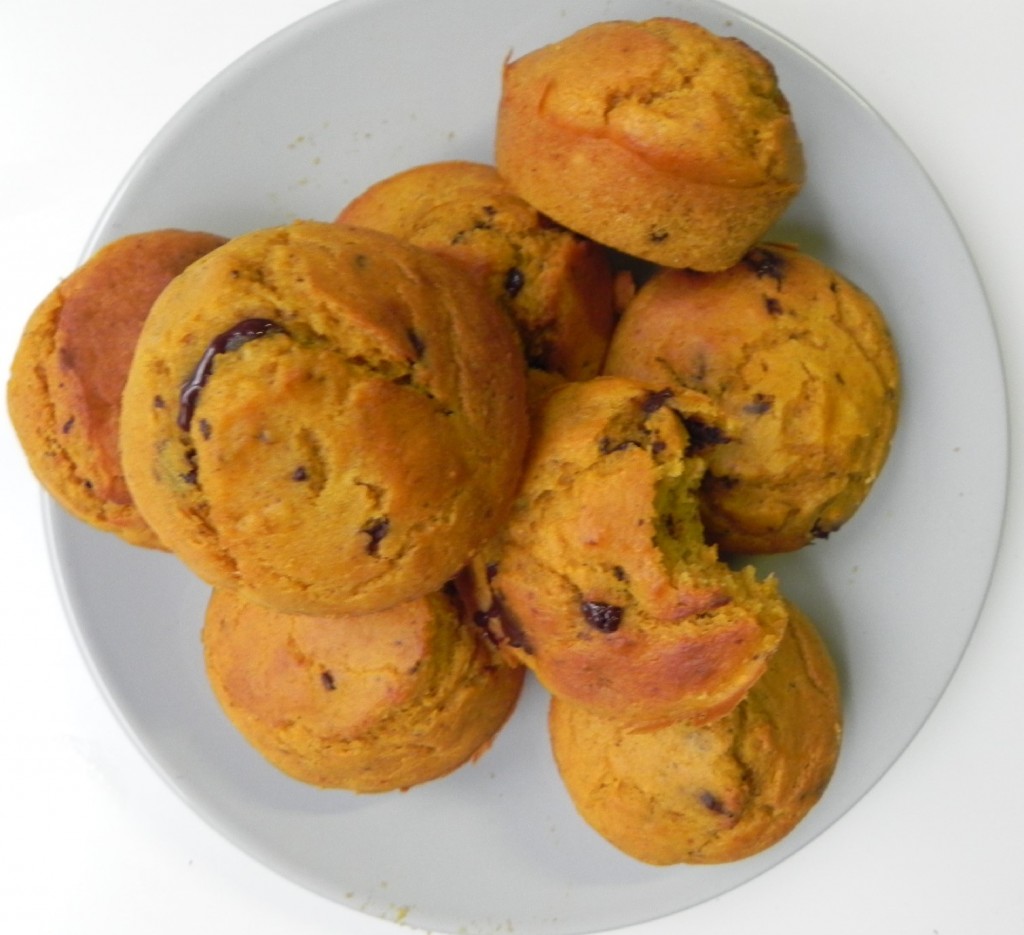 These muffins are

super tasty

and

easy to make.

They are

chocolatey

,

soft

and bring you

the same comfort that a good ol' chocolate chip muffin

brings you. They

melt in your mouth

and

leave you feeling great

! As a plus, they are full of

healthy fats

,

nutrients

and

free

of any

refined sugars.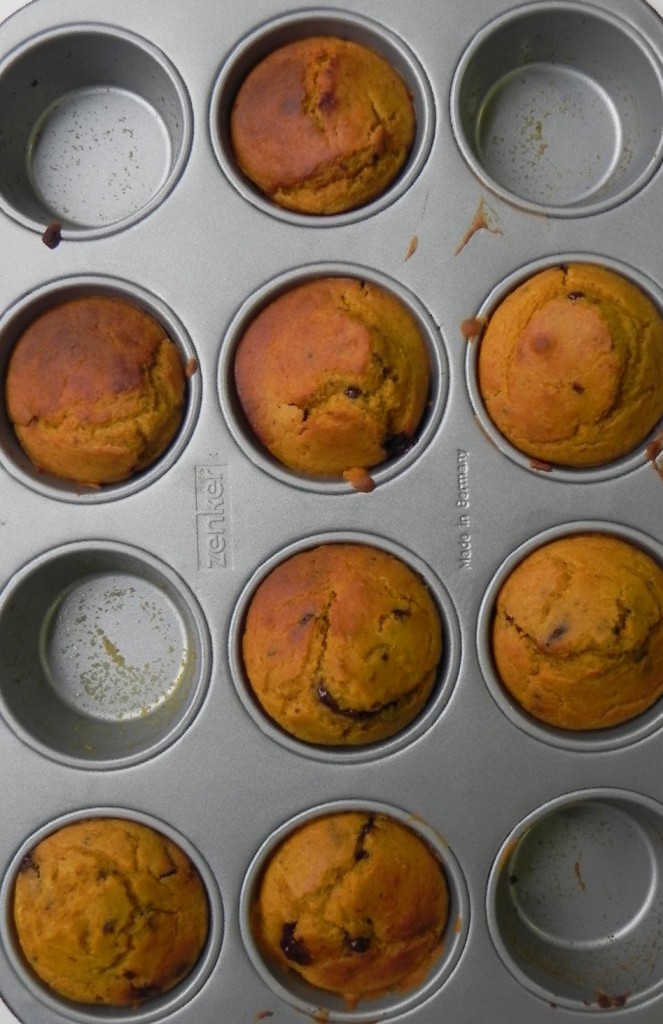 I made these this weekend for one of my close friends who was visiting me from out of town. We had not seen each other since we were on exchange in France together… this was well over a year ago – how times flies! We caught up and had lots of fun over the weekend exploring the city, going out and catching up over good eats 🙂 We enjoyed these muffins as a perfect breakfast the next day after a fun girl's night out 😀 Sharing food and enjoying it with great friends is probably my favourite parts of baking and cooking!

Muffins and I share a history together – when I was in high school, on my way home, there was a muffin shop that sold the best, warm chocolate chip, melt-in your mouth muffins. I looked up the nutritional information for these muffins and it's not pretty… each muffins contains around 20 grams of fat and 500 calories. It's no wonder I often walked around feeling sluggish after school. I think it's also no surprise that around this time I started to gain weight and feel addicted to foods pumped full of refined flours, butter and sugars!
My muffins contain around 6 grams of healthy fats, have the perfect amount of cane sugar and are less than 200 calories 🙂
One of my favourite parts about being healthy and putting "good" energy–pumping foods into my body is that I still enjoy all the desserts I did before – but healthier versions of them! I think for a lot of people healthy is sometimes understood as a "dirty" word that is a bit abstract and results in food that is sub-par from other unhealthy foods. I used to almost be "scared" to make something healthier by using less sugar and oil because I was worried that the people I made it for would find it "healthy tasting" and not like it as much as the unhealthy version. This muffin proves that this way of thinking could not be farther from the truth! And the best part is, since I've healthified this old favourite of mine, I work it – or something else chocolatey I love – into my diet almost every day! Being healthy for me and enjoying the desserts I love go hand in hand with each other! 🙂
Here's to being healthy, not living a life of deprivation and enjoying the things we love. Wishing everyone a wonderful week and I hope you enjoy these muffins as much as we did!
[yumprint-recipe id='34']
My Question to you!
I love making baked goods or cooking one of my
favourite dishes
and sharing it with loved ones! Let's just say that a lot of my friends and family are "
foodies
" like me and we enjoy eating together and discussing what we eat. With
healthy
recipes like this you can
share
,
eat
,
love
and
enjoy
without worrying about feeling "stuffed" or "groggy" after.
Food is just so much better when it's enjoyed with someone that you care about!
What is your favourite food to share with loved ones?