A dense, fudgey, chocolatey-cake like brownie…because sometimes you just can't decide if you want a piece of cake or a brownie 😉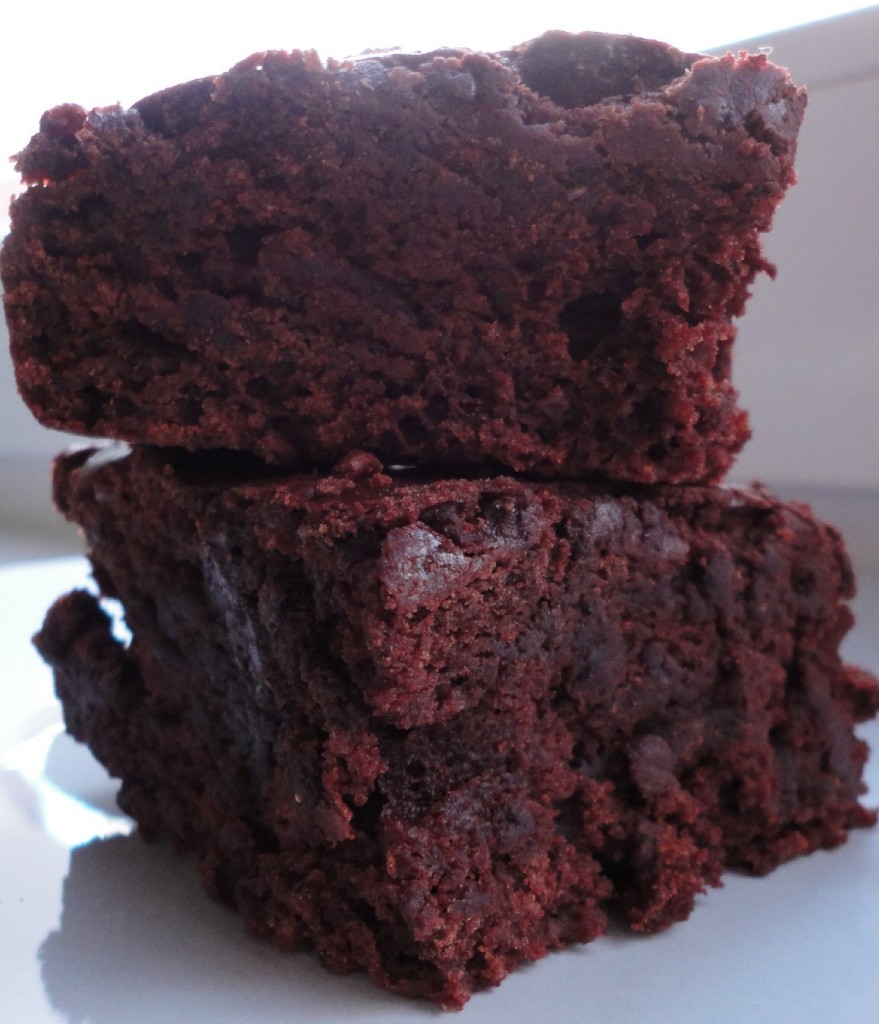 You know the espresso, dense, chocolatey, cakey brownies from Starbucks? I've loved those as long as I can remember! With this recipe I was hoping for a brownie-cake hybrid that reminded me of these

yummy

brownies without

all the sugar and oil!

I was shocked when searching online for brownie recipes – I found that a lot of them call for 3 cups or more of sugar and 1 cup (or more) of oil! We get away with using a lot less sugar and oil here with the addition of pumpkin and a bit of honey!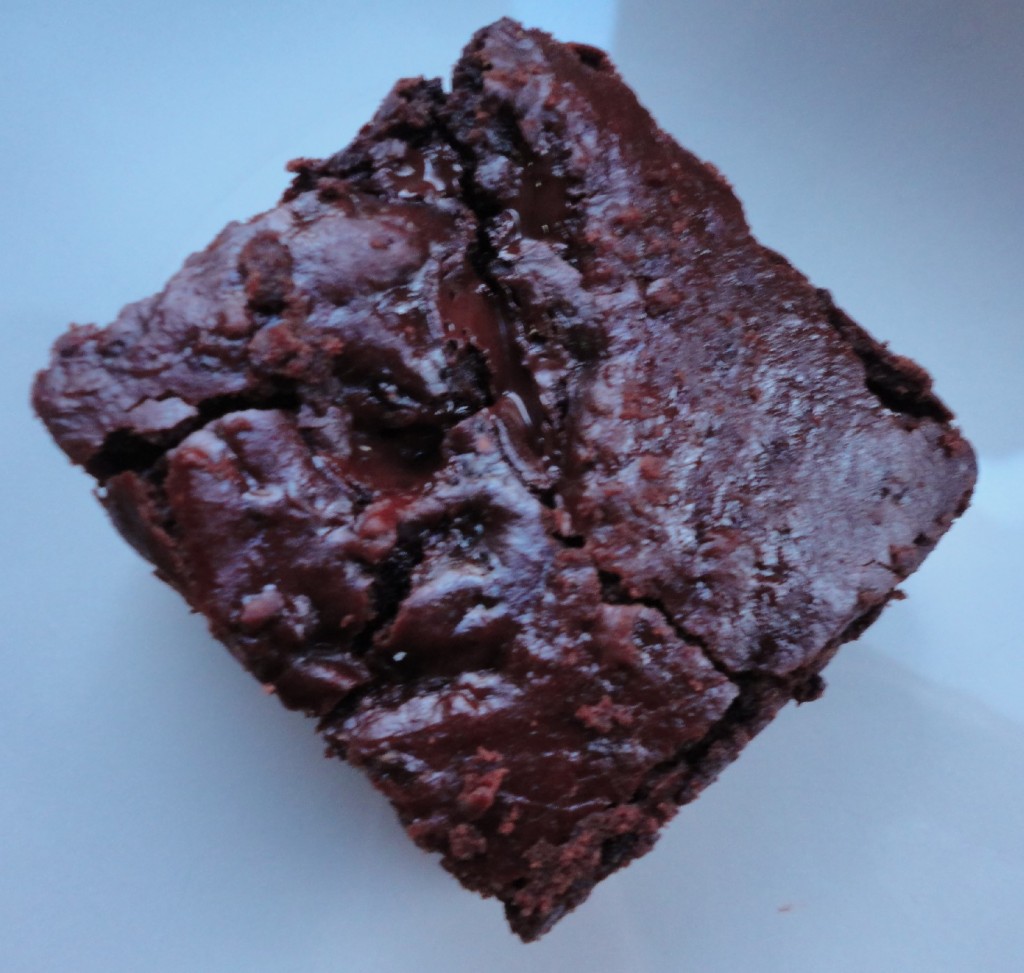 We enjoyed these this weekend as a perfect dessert Saturday evening during a romantic weekend of studying 🙂 I always know when one of my desserts turn out well because they slowly seem to disappear from the kitchen… Let's just say there was not much of these left by Sunday evening!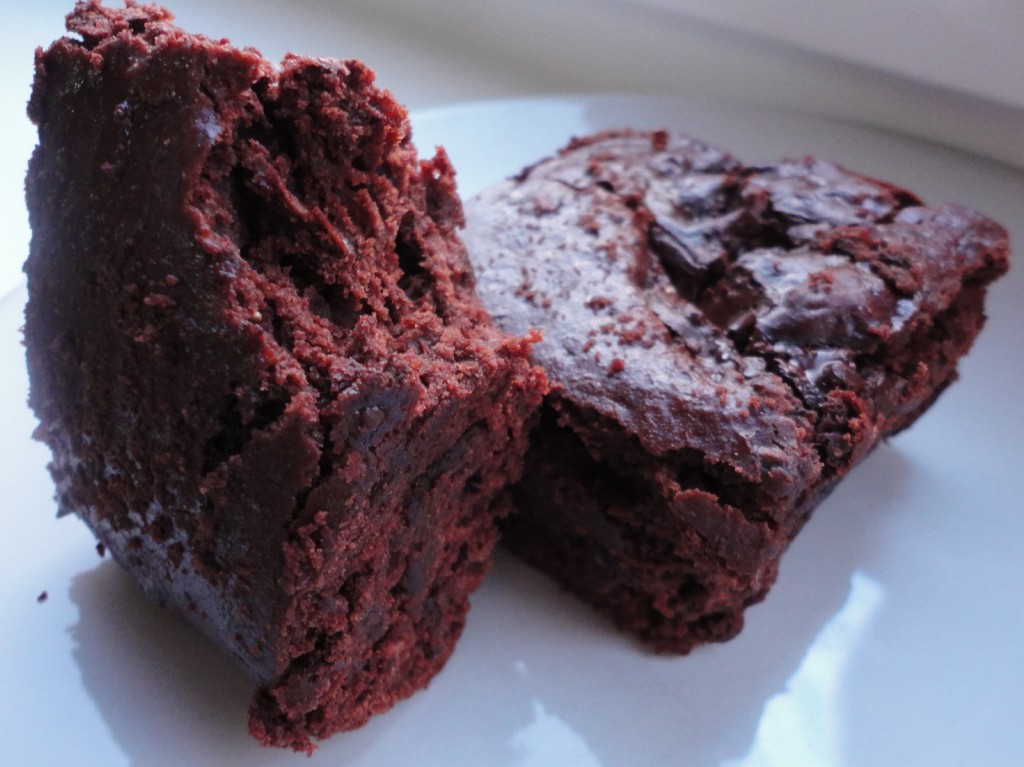 [yumprint-recipe id='37']
My Question to you!
I've loved brownies as long as I can remember. I know in the
food-blog world
fudgey-dense brownies
that
are not
reminiscent of
cake
at all are the
most popular
but
I like when there is a bit of cake to my brownie
! So there, I admit it,
I'm a fudgey cake-like brownie person!
What kind of brownie person are you?