This is the first part of my vegan wedding guide where I share my tips and tricks for planning the ultimate vegan wedding that will leave all your guests in awe (even your non-vegan, meat-loving uncle!). Today, I share with you a few highlights and favorite memories from both of our vegan wedding days (more on that below).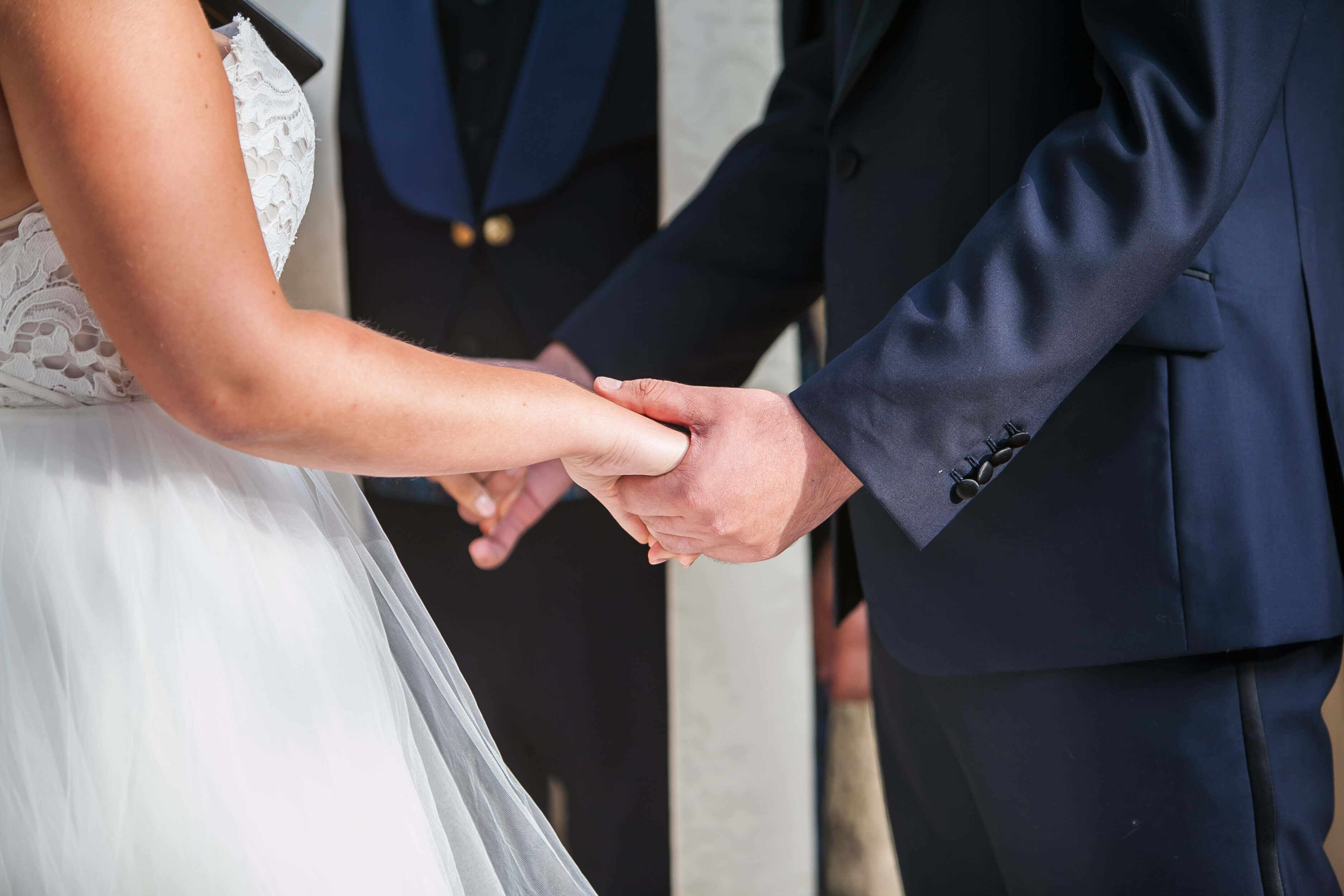 Ceara's Kitchen Vegan Wedding Guide
Highlights from our Vegan Wedding Day

Should I Throw a Vegan Wedding?

Planning a Vegan Wedding Menu (Standing Reception)

Planning a Vegan Wedding Menu (Sit Down Dinner)

Buying Ethical and Conflict-Free Wedding and Engagement Rings

Finding Ways to Save Money and Stay Organized When Wedding Planning

---
First off, let me start off by saying… I've MISSED you! I have not forgotten about my little corner of the internet where I share all my favorite vegan recipes with you. J and I have spent the last couple months preparing for BOTH of our vegan weddings (you read that right – we had TWO weddings). And, even though we planned-planned-planned and then planned some more (everyone laughed at my fifteen by fifteen minute rollout of both days), the weeks leading up to the wedding were b-u-s-y. To say we were busy in the month of July would be an understatement. Now that things have calmed down, I am so excited to share with you my VEGAN WEDDING GUIDE!
We got married on July 21, 2018 in Bruges, Belgium and July 28, 2018 in Toronto, Ontario.
OK first. TWO WEDDINGS?! I know. It's A LOT. J is from Belgium and when we got engaged almost two years ago now, we decided to have two. full. blown. weddings. One in Bruges, Belgium where J is from and one in Toronto, Canada where I'm from. Even though this doubled all the planning and work leading up to the weddings, we would not have had it any other way.
Both weddings were magical, perfect, and unforgettable in their own ways. And yes, both were completely vegan!
Wedding Day Highlights
Our First Look – I'm so glad that we did this. It was such a magical moment between J and I (both times) and also allowed us to do our photos before the ceremony.
The Ceremony – We carefully thought about both ceremonies. They were such a beautiful reflection of our love and I am so happy we decided to do one in Belgium and in Canada. The Belgian ceremony, we wrote our own vows and it was a bit less traditional and the Canadian ceremony, our dear family friend Uncle Gord, an Anglican Minister, married us. Definitely a highlight of both days!
The Toasts – We kept the wedding speeches (which we called "toasts" short and sweet. The toasts were definitely a huge highlight of both wedding days. Many tears were shed!
The Food and Friends – Everyone raved about the delicious, plant-based food at both weddings. And 99% of our friends and family are not vegetarian or vegan. All of our friends and family enjoying gourmet, vegan food altogether was simply magical. More on the food at both weddings to come in my upcoming posts.
The People – It's so rare for J and I to have all of our family and friends together. It was surreal having our friends and family from all over the world gathered in one spot (we had guests from Australia, Germany, Hong Kong, France, Turkey, Vienna, and more!).
The Dancing – J and I both l-o-v-e to dance. Having everyone on the dancefloor from J's oma and opa to all of friends was simply beautiful and so much fun! Both weddings we danced until 5 in the morning!
The fairy-tale wedding in Belgium was at the Moerkerke Castle near Bruges, Belgium and our wedding in Toronto, Canada was a super picturesque standing reception in the backyard of my family home. And now for a few of our favorite photos.
Highlights from our Fairytale Belgian Wedding Day
Cheers to our amazing photographer Isenoud for the gorgeous photography in Belgium! 
Highlights from our Romantic Backyard Wedding Day in Toronto
Cheers to my dear colleague and wedding photographer Roland Isberto for our stunning wedding photos in Toronto! Roland is a stunning photographer, super professional, and delivered all of our wedding photos the next day!
What are some highlights from your wedding day? Share below.
Stay tuned for my upcoming vegan wedding guide posts in the upcoming weeks