White Bean and Artichoke Salad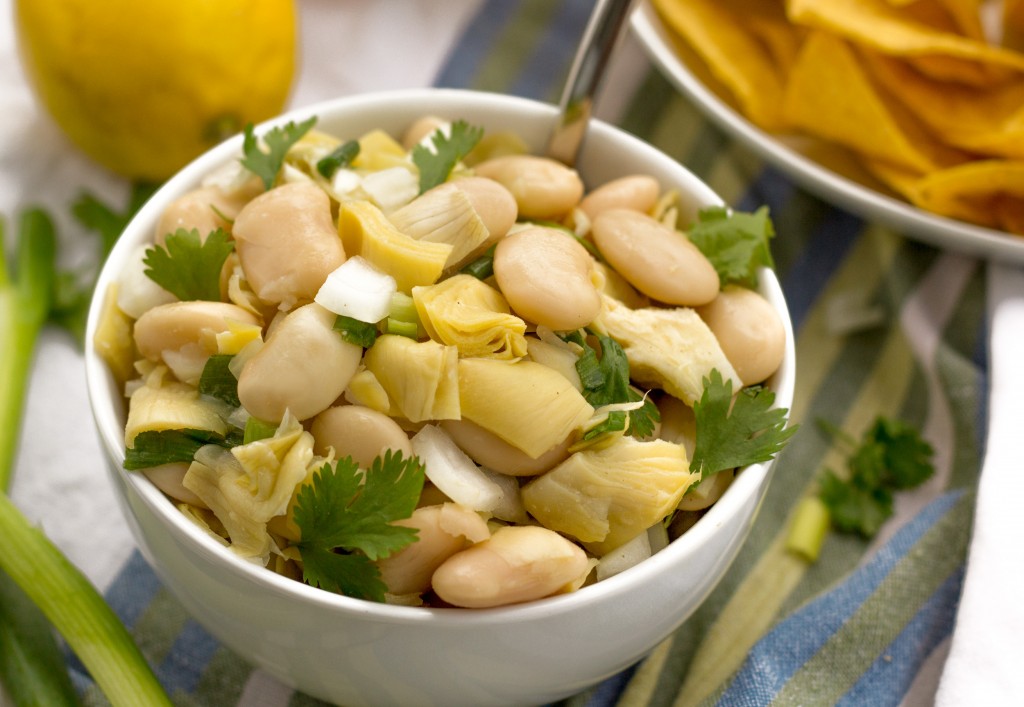 4 heaping cups giant white beans (or small white beans)
3 cups chopped artichoke hearts* (9 artichoke hearts)
1 small white onion, diced
1 clove garlic, minced
1 sprig green onion, chopped
2-4 sprigs cilantro, chopped
1 sprig green onion, chopped
Chop the white onions, artichoke hearts, green onion and cilantro. Mince the garlic.
Add the white beans, chopped artichoke hearts, chopped white onion, minced garlic and ½ the chopped green onion to a large bowl. Stir together.
Prepare the Lemon Djjon Vinaigrette. Add the white vinegar, fresh lemon juice, sugar, dijon mustard and sea salt to a small bowl. Stir together. Add additional lemon juice to taste. Taste. Add white black pepper to taste.
Pour the dressing over the white beans and vegetables. Stir together. Garnish with fresh cilantro and the rest of the green onion. Enjoy!
1) I used jarred artichoke hearts in this recipe. You can also use canned or freshly cooked artichoke hearts in this salad.
2) Add white black pepper to taste.
3) Tastes even better the next day once the flavors have had time to marinate.
4) Adjust cilantro based on taste (I like this salad with 4 sprigs of fresh cilantro).
Recipe by
Ceara's Kitchen
at https://www.cearaskitchen.com/white-bean-and-artichoke-salad/