Mediterranean Cucumber Tomato Salad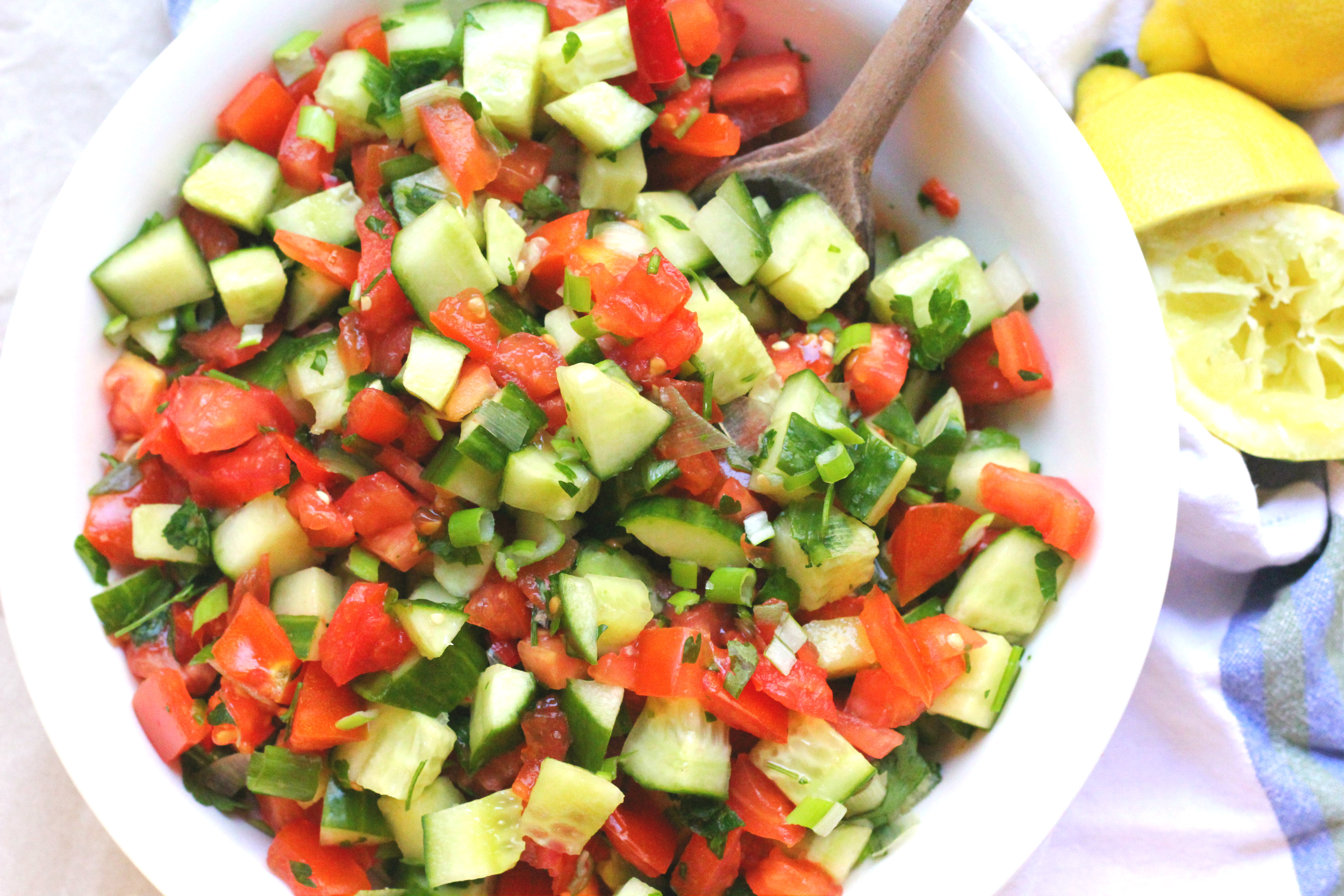 6-7 organic tomatoes, chopped
1½ cucumbers, chopped
1 hot red pepper (seeds in if you like a "kick"!)
1 stalk green onion, finely chopped
⅓ - ½ cup cilantro/parsley chopped
¼ - ⅓ cup fresh lemon juice
½ tsp sea salt
Chop up all the vegetables and cilantro/parsley. Throw the chopped tomatoes, cucumbers, red peppers (seeds in if you like a spicy "kick"). green onion and chopped parsely/cilantro into a large bowl.
Pour in the freshly squeezed lemon juice and sea salt. Stir together. Add in additional sea salt or lemon juice to taste. Enjoy!
1) Do a mixture (half and half) of parsley and cilantro or use entirely one or the other instead for a slightly different take on this salad.
Recipe by
Ceara's Kitchen
at https://www.cearaskitchen.com/mediterranean-cucumber-tomato-salad-healthy-oilfree/