Raw Caramel Dip (with dates)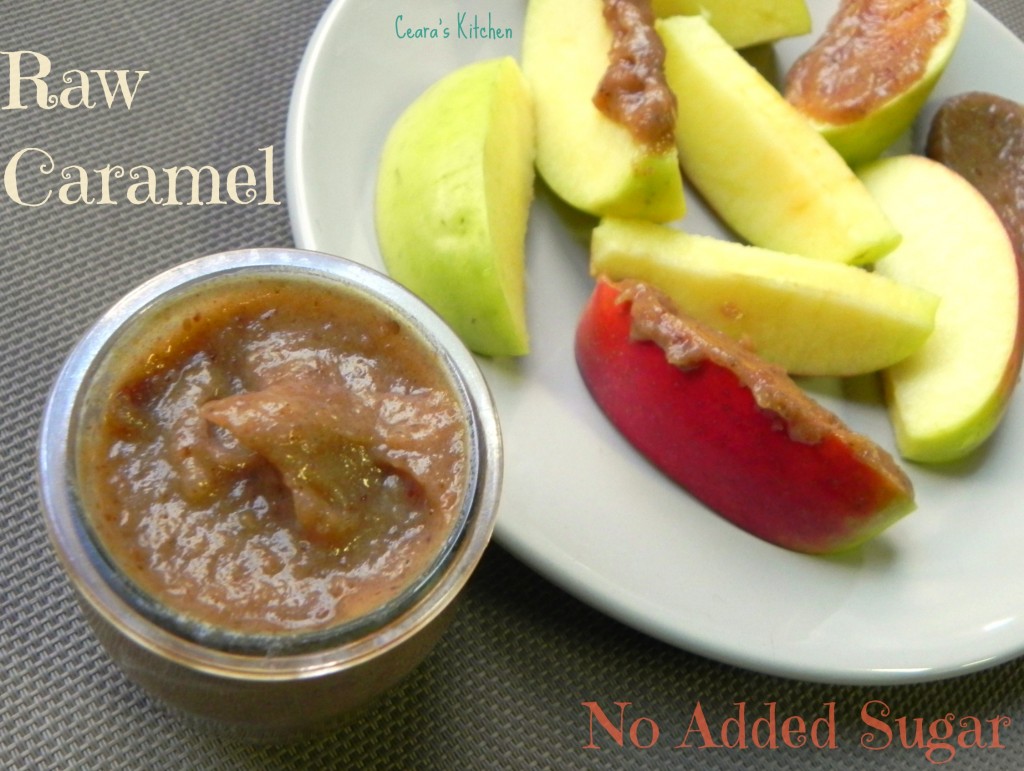 1 cup cored dates (the type doesn't matter, as long as they fill one cup)
2 cups very hot water
⅔ cups warm milk of choice (I used cashew but coconut or almond would also work well!)
2-3 tbsp lemon (juice of half a medium sized lemon)
½ tsp cinnamon (or to taste)
½ tsp sea salt (or to taste)
1 tsp vanilla (optional)
1 tsp maple syrup or honey (optional - I find it helps bring out the caramel taste)
If your dates are not already cored of the pit, cut a slit down the middle of the date with a knife (be careful!) and remove date pit. Soak dates in large bowl of hot water for an hour or more (dates should be fully covered with water). The dates should be softened up considerably.
Drain dates, toss in food processor with warm milk. Process until almost smooth. Add lemon, cinnamon, sea salt, optional vanilla and honey. Process until very smooth (about 4 minutes).
Voila! Enjoy over apples or your preferred treat!
Store the caramel dip for up to 5 days sealed in the fridge.
Nutritional Benefits: No cholesterol, high in B6, potassium, and fiber.
Calories:
524
Fat:
4g
Saturated fat:
2g
Unsaturated fat:
1g
Carbohydrates:
125g
Sugar:
110g
Sodium:
1277mg
Fiber:
11g
Protein:
8g
Cholesterol:
13mg
Recipe by
Ceara's Kitchen
at https://www.cearaskitchen.com/raw-caramel-dip/