Vegan Chocolate Fudge Sauce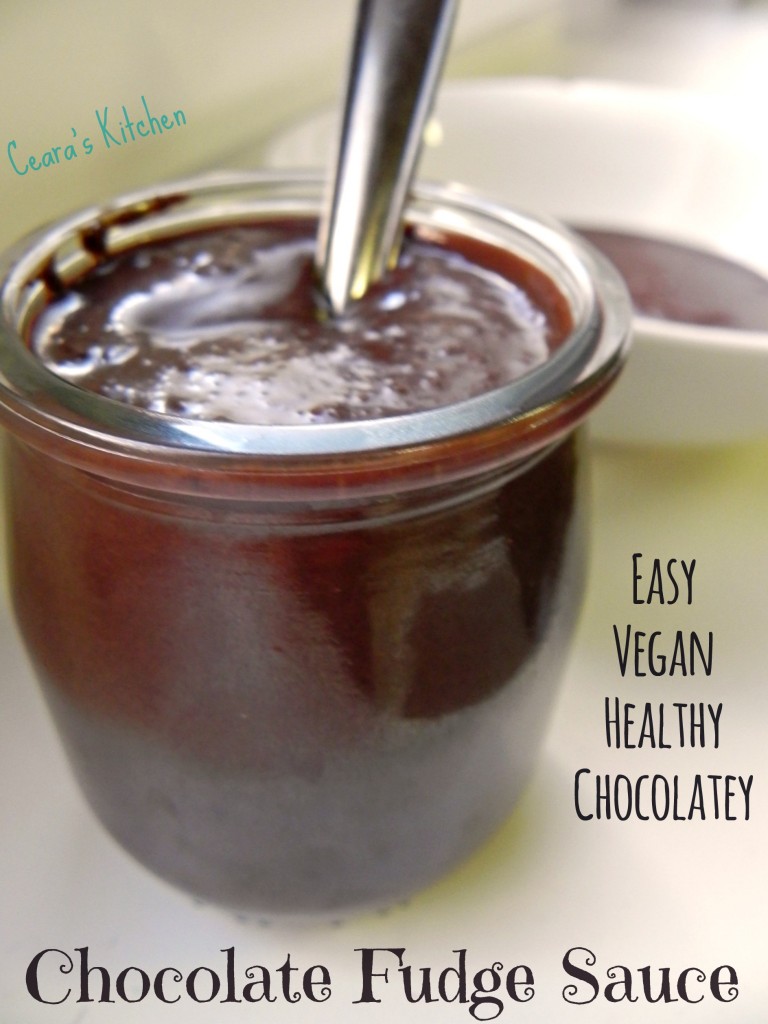 ⅓ cup soaked cashews
¾ cup water
1 tbsp coconut oil
½ cup cocoa
½ tsp sea salt (or to taste)
3 tbsp liquid sweetener such as maple syrup, agave, or honey (more or less depending on how sweet you like your chocolate)
1 tsp coffee granules (optional - enhances the chocolate flavour)
1 tsp vanilla (optional)
1 tbsp peanut butter (optional)
1. Soak cashews for 3 hours (or more) in water.
2. Add all the ingredients to a food processor and blend, blend, blend away. Add more water or sweetener depending on how thin or sweet you like your sauce.
3. Store in the fridge for up to 5 days in a sealed container or in the freezer in ice cube trays / chocolate molds.
4. Enjoy by the spoonful or slather on your favourite dessert.
Nutritional Benefits: High in manganese and healthy fats plus unlike most chocolate sauces this one has no cholesterol ;)
Calories:
764
Fat:
49g
Saturated fat:
21g
Unsaturated fat:
25g
Carbohydrates:
93g
Sugar:
54g
Sodium:
1282mg
Fiber:
17g
Protein:
19g
Recipe by
Ceara's Kitchen
at https://www.cearaskitchen.com/chocolate-fudge-sauce/