Avocado Almond Butter Hummus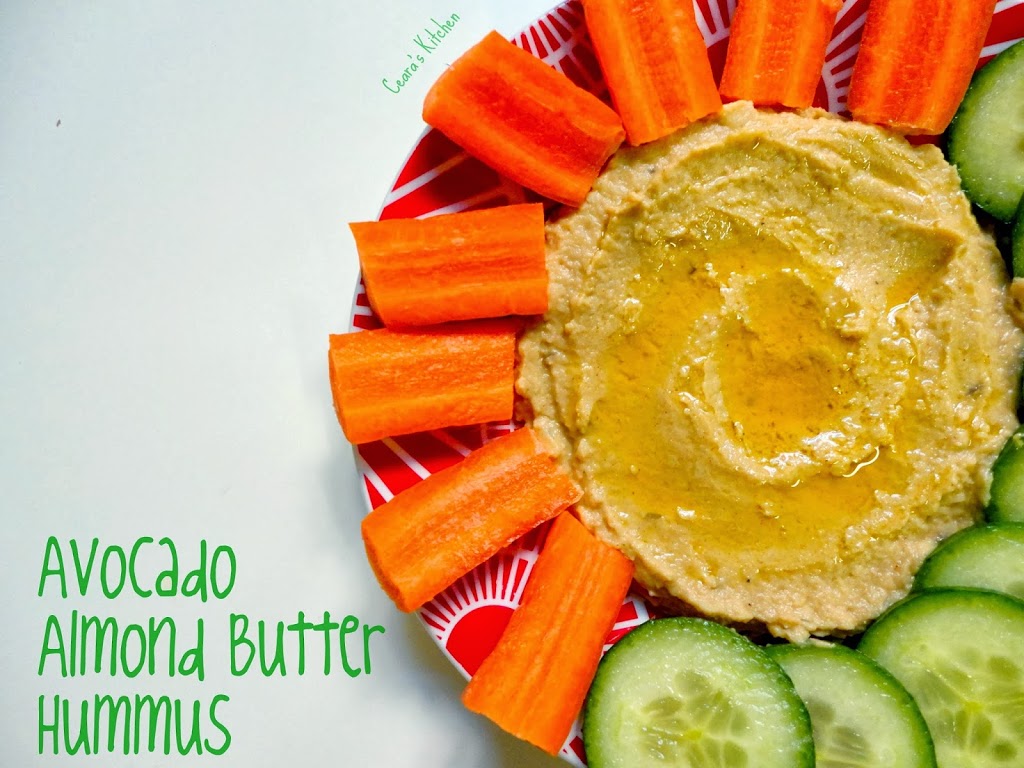 Author:
Ceara @ Ceara's Kitchen
2 cloves garlic, roughly chopped (use only one if you are very sensitive to garlic)
½ a medium sized avocado
Juice from half a lemon (about 3 tbsp)
1 tbsp almond butter (or tahini, sunflower seed butter...)
2 cups chickpeas (cooked or canned)
2 - 4 tbsp of liquid from the chickpea can or water
¼ - ½ tsp sea salt (to taste)
½ tsp cumin
½ tsp cayenne
2 - 5 drops of hot sauce (to taste)
Olive oil for drizzling (optional)
Pulse garlic, avocado, lemon and almond butter in the food processor (or blender).
Slowly add the chickpeas. Pulse until they are smooth. Add chickpea liquid/water when needed by the tbsp to ensure hummus blends well and is very creamy.
Add the sea salt, cumin, cayenne and hot sauce (to taste) and pulse to blend in all the spices.
Blend away until nice and creamy and smooth.
Cut up some veggies. Dip, savour and enjoy :)
Nutritional Benefits: High in fiber, iron, magnesium, low in fat and contains no cholesterol.
Calories:
1352
Fat:
44g
Saturated fat:
5g
Unsaturated fat:
31g
Carbohydrates:
192g
Sugar:
14g
Sodium:
3926mg
Fiber:
26g
Protein:
61g
Recipe by
Ceara's Kitchen
at https://www.cearaskitchen.com/avocado-almond-butter-hummus/