Vegan Cream Cheese Frosting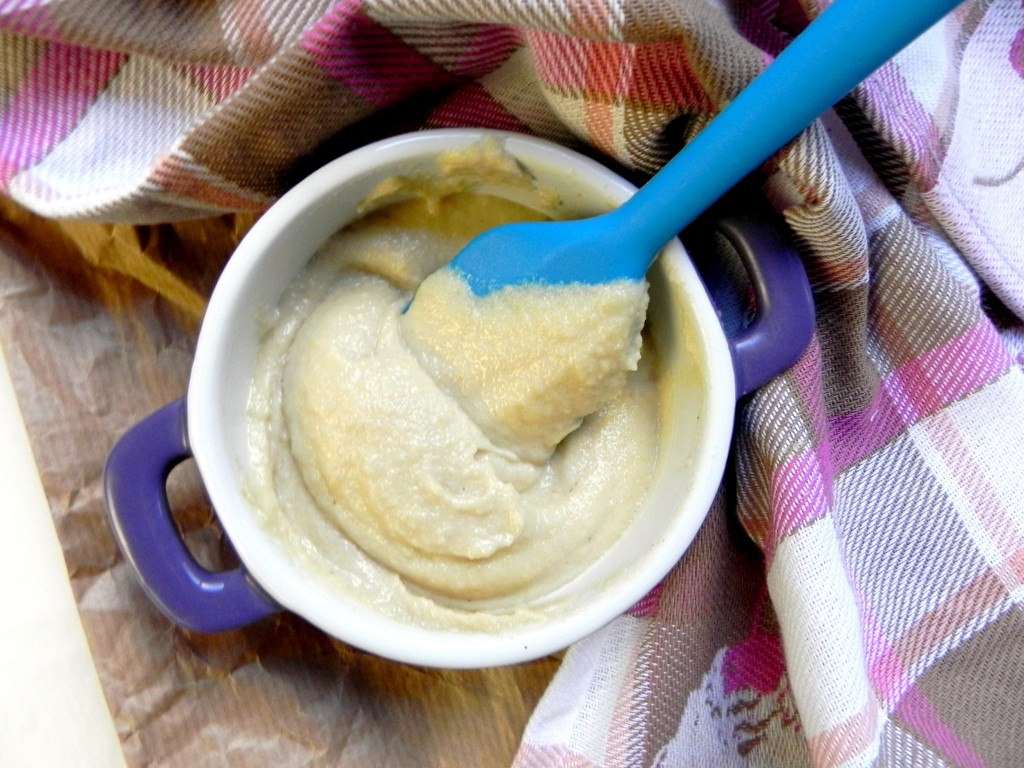 Serves:
½ cup icing - enough for one loaf cake
½ cup raw cashews soaked in boiling water for 30 minutes or overnight in cold water
1½ tbsp maple syrup
1½ -2 tsp lemon juice
pinch sea salt
⅛ tsp vanilla extract
⅛ tsp cinnamon (optional if icing a carrot or pumpkin cake)
Drain and rinse soaked cashews make sure your cashews are thoroughly soaked for the icing to be silky smooth). With an immersion or small blender blend the cashews together with maple syrup, lemon juice (1½ tsp), sea salt, vanilla extract and optional cinnamon until silky smooth and creamy (this took me about 3 minutes). Taste test and add an additional ½ tsp of lemon juice if necessary (I prefer it will 2 whole tsps of lemon juice). The icing should be thick like traditional cream cheese icing. If necessary add a little bit of water if the icing is too thick.
Use icing on cakes, cupcakes and whatever you please!
This is enough icing for one loaf cake. Feel free to double, triple, quadruple etc. icing depending on how much you ned.
Recipe by
Ceara's Kitchen
at https://www.cearaskitchen.com/vegan-cream-cheese-frosting/