Homemade Dark Chocolate Peanut Butter Spread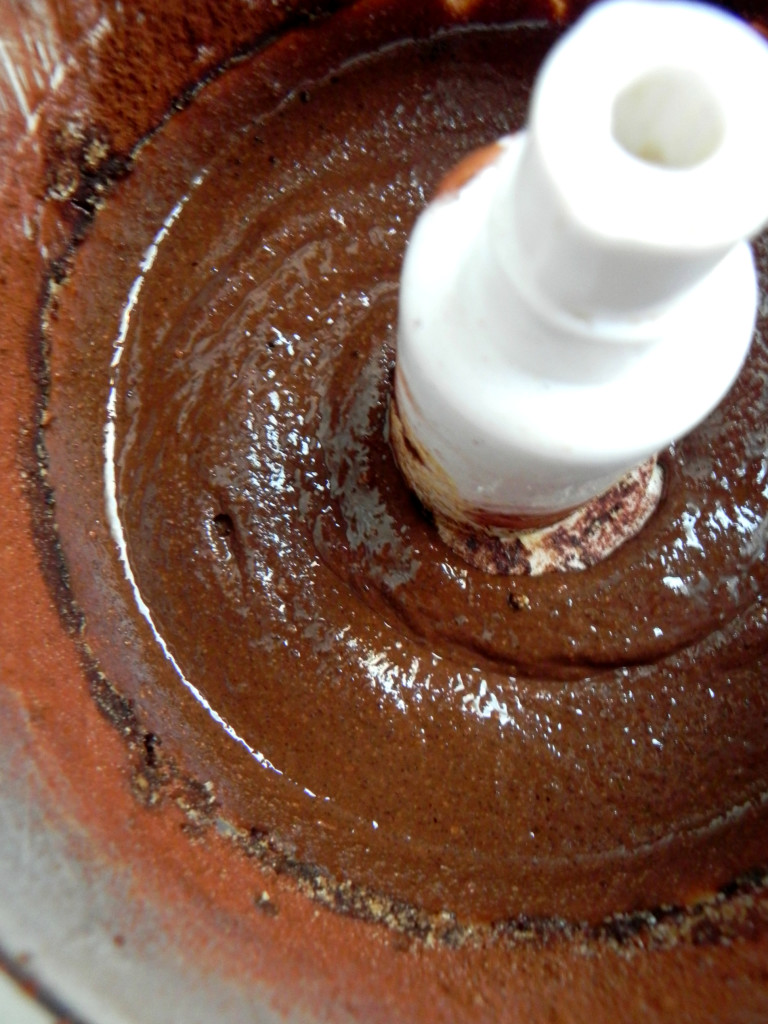 3 cups roasted peanuts
¼ cup cocoa powder
½ cup cane sugar or coconut sugar
pinch of salt (if the peanuts are not already salted)
Using the S-Blade, place the roasted peanuts in the food processor. Process the roasted peanuts, turning off the food processor and scraping down the sides when necessary, until a creamy and smooth peanut butter is formed. I always process the peanuts for an extra couple minutes because I prefer a more runny consistency. First the peanuts will break down into a crumbly peanut mixture, then to a sand like texture, then they will form a sticky ball, and, after around 10 minutes, the roasted peanuts will form a smooth and creamy peanut butter. *Make sure to give your food processor breaks if it begins to heat up too much.
Using an immersion or traditional blender, blend the cane sugar if it isn't granulated and fine like normal sugar. Add the cocoa powder and cane sugar to the peanut butter in the food processor and process until the peanut butter becomes creamy and smooth again (you might have to blend for up to 4 minutes in order for the sugar to fully melt into the peanut butter).
Eat by the spoonful, serve on toast or on top of banana bread! Enjoy!
Recipe by
Ceara's Kitchen
at https://www.cearaskitchen.com/homemade-dark-chocolate-peanut-butter-spread/