Fancy Sauteed Snow Peas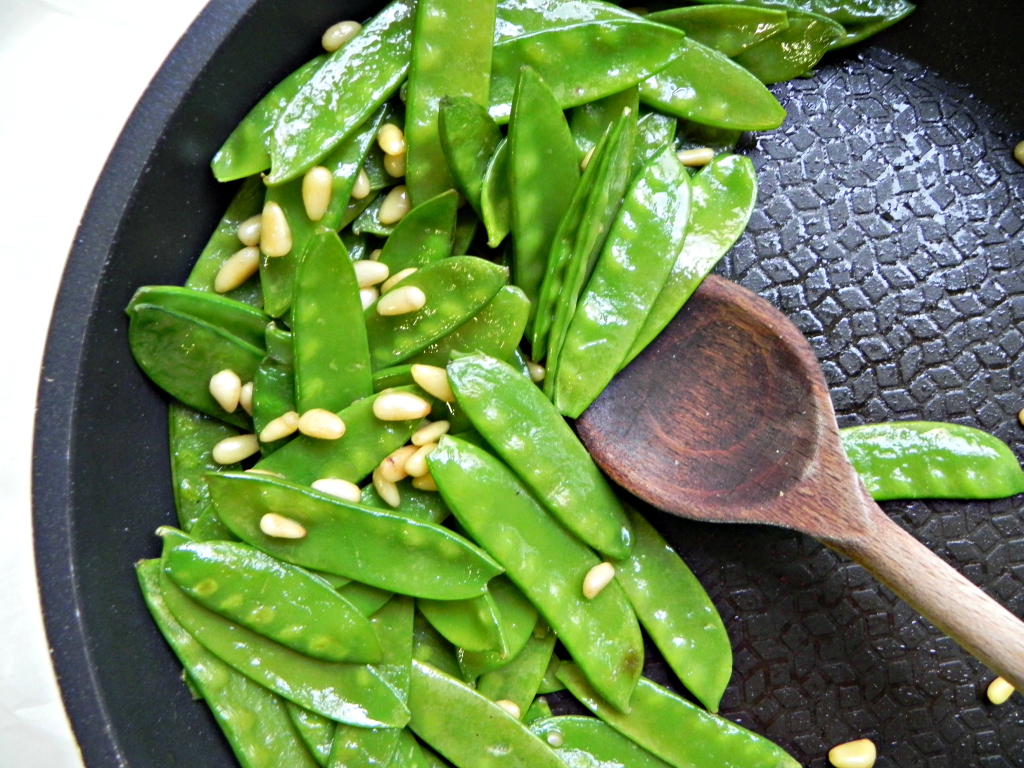 Recipe type:
Side, Appetizer
500 grams snow peas (4 heaping cups)
1 tbsp truffle oil (or olive oil)
2 heaping tbsp pine nuts
½ tsp sea salt
Warm truffle oil in a large pan over medium high heat.
Add snow peas to the warm pan. Sautee for around 4 - 5 minutes until the snow peas start to slightly soften.
Add pine nuts and sautee for another couple minutes. *Make sure to continue sauteeing the snow peas to ensure the pine nuts do not burn!
Sprinkle a dash of sea salt on the snow peas. Serve warm as a hot appetizer or side or save for later as a cold appetizer or side.