Easy Tofu Scramble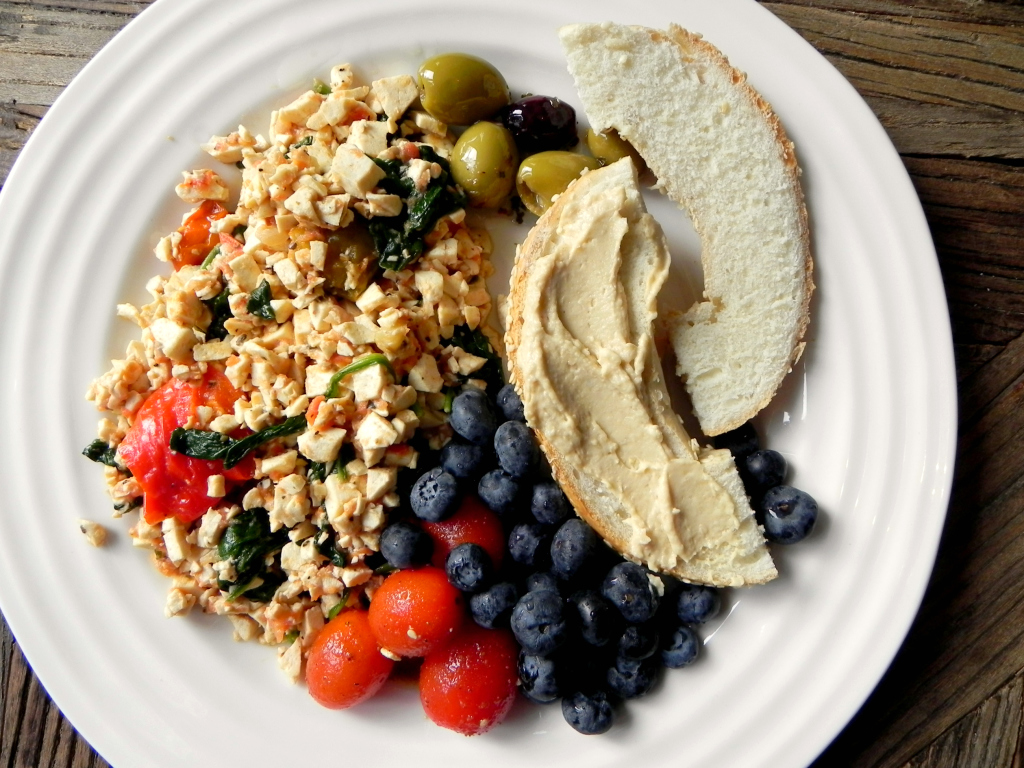 1 block tofu (standard size - 350g/12 oz)
1 heaping cup of ready-made bruschetta
5 big handfuls of baby spinach
Cut the tofu into very small pieces (kind of like you are dicing an onion - see photo).
On medium-high heat, warm up bruschetta in a large skillet. Add in diced tofu and sautee for 5 minutes until some of the liquid in the bruschetta has evaporated.
Add in the baby spinach and sautee until the spinach begins to shrink.
Serve warm with a piece of toast!