Cheesy Oil Free Kale Chips {Vegan}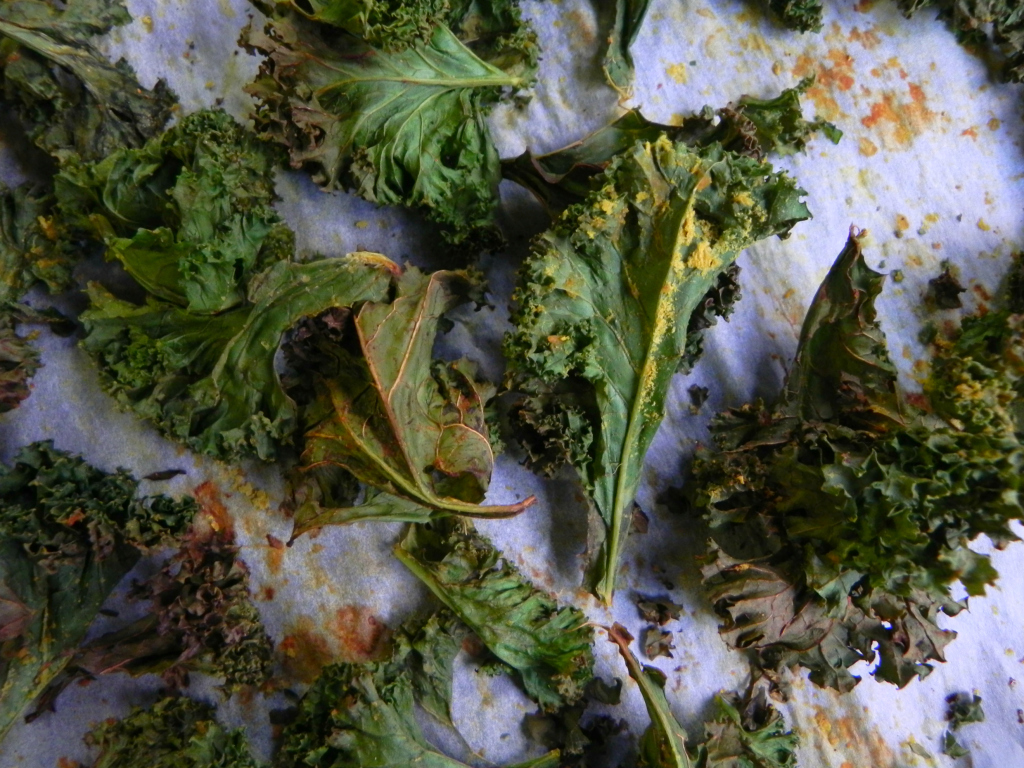 350 grams/ 12 ounces kale, hard stems removed and torn into fairly large pieces
¼ cup nutritional yeast
Juice from ½ lemon
½ - 1 tsp cayenne pepper*
½ tsp sea salt (optional)
Pre-heat the oven to 350F/175C. Line a baking sheet with a slipmat or piece of parchment paper.
Prep your kale. Wash it, remove the leaves from the hard stems and tear the kale leaves into fairly large bite size pieces. Dry the kale so it's no longer wet from washing it.
Toss and massage the nutritional yeast, lemon juice, cayenne pepper, and (optional) sea salt into the kale leaves. *do not over-massage the kale leaves - you don't want them becoming too soft. Just until the nutritional yeast is a bit "absorbed" into the leaves!
Spread the kale leaves out on the baking sheet. Make sure the leaves are close together but not touching or overlapping in order to get a crunchy chip!
Bake for 15 - 20 mins until the kale chips are perfectly crunchy and start to brown a bit around the edges! You may have to increase/decrease the time by a couple of minutes depending on how damp your oven is.
Eat right away. Kale Chips are not as crunchy the next day.
*The amount of cayenne you use will depend on how spicy you want your kale chips
Recipe by
Ceara's Kitchen
at https://www.cearaskitchen.com/cheesy-oil-free-kale-chips-vegan/