Double Chocolate Vegan Brownies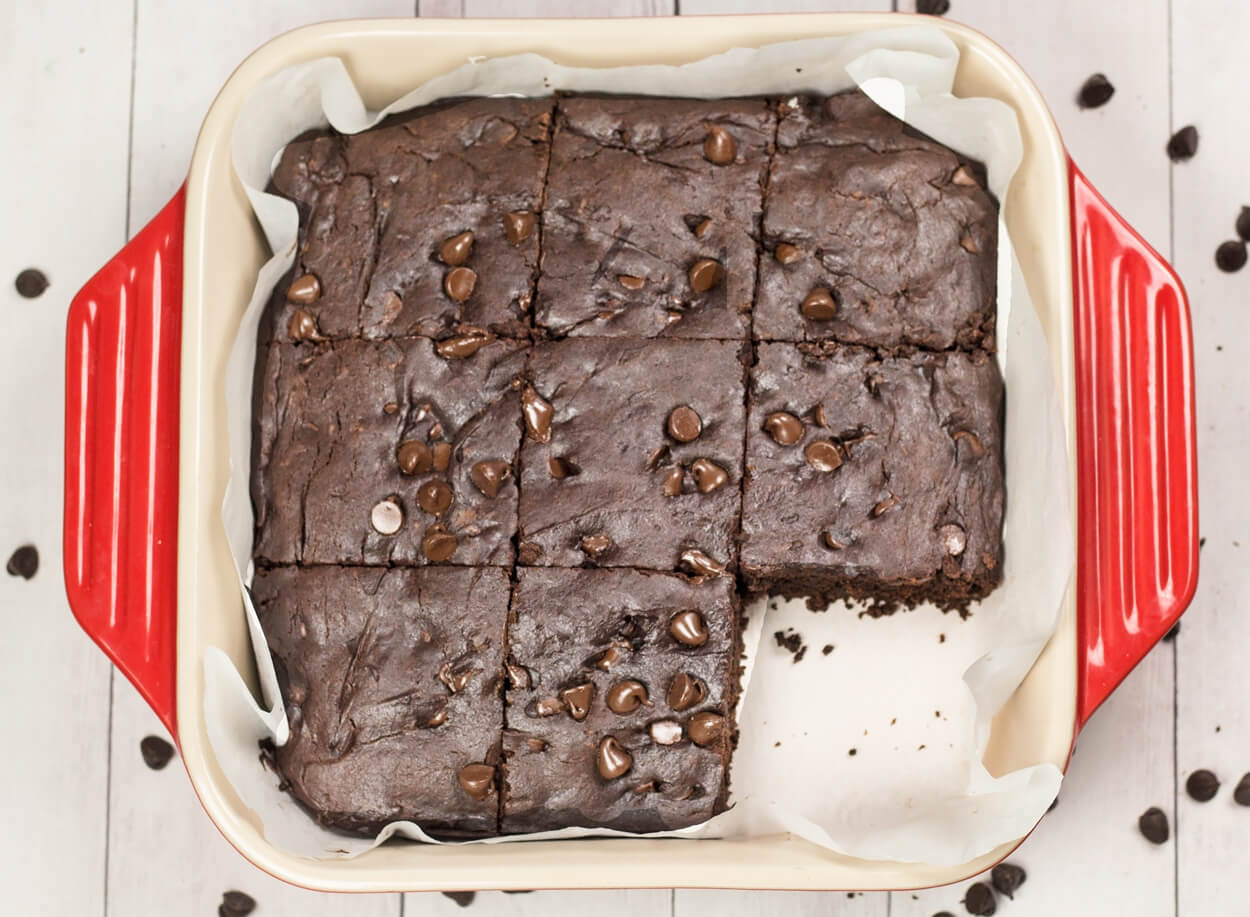 2 cups flour
1 tsp baking powder
¾ tsp salt
¾ cup chocolate chips
¾ cup cocoa powder
1½ cup coconut sugar or cane sugar
½ cup vegan butter or coconut oil*
1 tbsp vanilla extract
1 cup hot coffee
Pre-heat oven to 350F. Add parchment paper to a square or rectangul baking dish (8 by 8 or 13 by 9 inches). Spray with non-stick cooking spray or lightly oil the parchment paper.
Whisk dry ingredients (flour, baking powder, salt, and chocolate chips) together in a large bowl.
Which wet ingredients (coconut sugar, vegan butter, vanilla extract, and hot coffee together in a medium-sized bowl until well combined.ar
Pour wet ingredients into the dry ingredients. Using a spatula, fold together until combined into a thick brownie batter.
Scrap batter into the pan. Sprinkle chocolate chips on top.
Bake for 30 to 35 minutes until a toothpick inserted into the brownies comes out with few crumbs attached. Let cool before cutting in squares. Enjoy!
*Oil-free option: substitute oil or butter with applesauce
Recipe by
Ceara's Kitchen
at https://www.cearaskitchen.com/double-chocolate-vegan-brownies/