Gluten Free Vegan Pumpkin Bread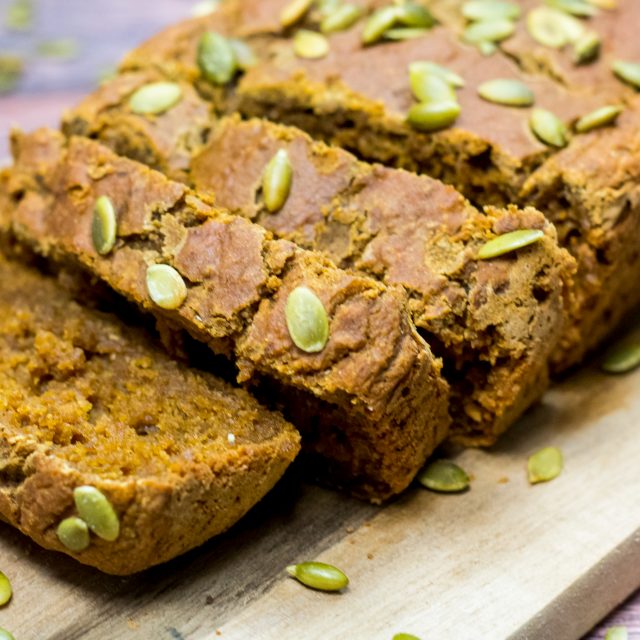 Preheat oven to 350F. Line a loaf pan with parchment paper.
Mix chia seeds and water together in a medium-size bowl. Stir and set aside to leave to thicken.
Combine dry ingredients (oat flour, tapioca starch, cane sugar, baking powder, sea salt, and pumpkin spice) together in a large bowl until evenly dispersed.
Give the chia egg a stir. Add the rest of the wet ingredients (pumpkin puree, almond milk, maple syrup, molasses, vinegar and vanilla) to the medium-size bowl.
Add the wet ingredients to dry ingredients. Whisk until just combined.
Pour the pumpkin bread batter into the loaf pan. Sprinkle roasted pumpkin seeds on top.
Bake for 45-53 minutes until an inserted toothpick comes out clear. Leave to cool for 30 minutes. Slice and eat plain, with nut butter or coconut butter. Enjoy!!
1) Replace almond milk with soy milk or you favorite (nut free) non-dairy milk for this recipe to be nut free.
2) Based off my
Gluten Free Banana Bread
recipe.
Recipe by
Ceara's Kitchen
at https://www.cearaskitchen.com/gluten-free-vegan-pumpkin-bread/