The Best Pico de Gallo - Fresh Tomato Salsa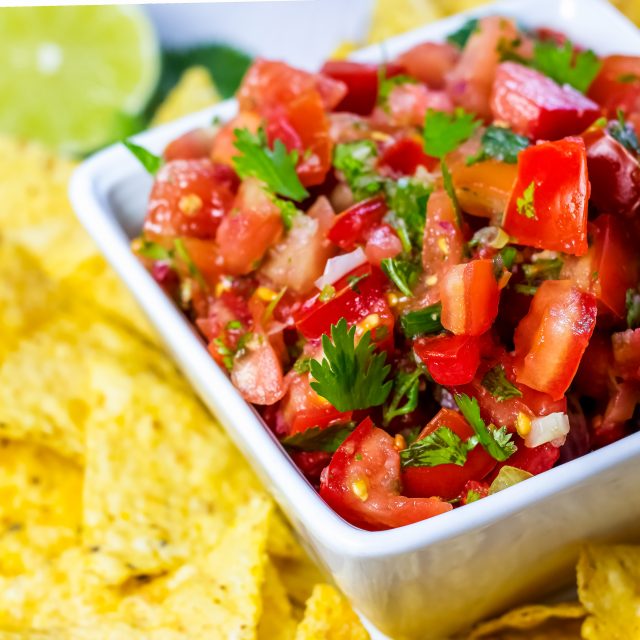 6 ripe tomatoes, chopped
2 green onion, finely chopped
½ cup cilantro, chopped
½ large red onion
2-3 cloves garlic
1 jalapeno pepper (optional)*
3 tbsp lime juice
2 tbsp lemon juice
½ tsp sea salt
Add the chopped tomatoes, green onions and cilantro to a large bowl. Toss.
In a food processor, process the red onion, garlic, and jalapeno (optional), lime juice and lemon juice until pureed. Note: Alternatively, you can finely chop the onion, garlic, and jalapeno but I find that processing the onions, garlic, and jalepeno with the lime and lemon juice helps to combine the flavors better.
Add the pureed onion mixture to the large bowl. Add sea salt. Toss with the tomatoes until evenly distributed.
Cover and refrigerate for 30 minutes. Enjoy with tortilla chips, in a burrito, or with salad!
1) Remove the jalapeno seeds if you want your salsa to be less spicy.
Recipe by
Ceara's Kitchen
at https://www.cearaskitchen.com/best-pico-de-gallo-fresh-tomato-salsa/