Creamy Vegan Cucumber Salad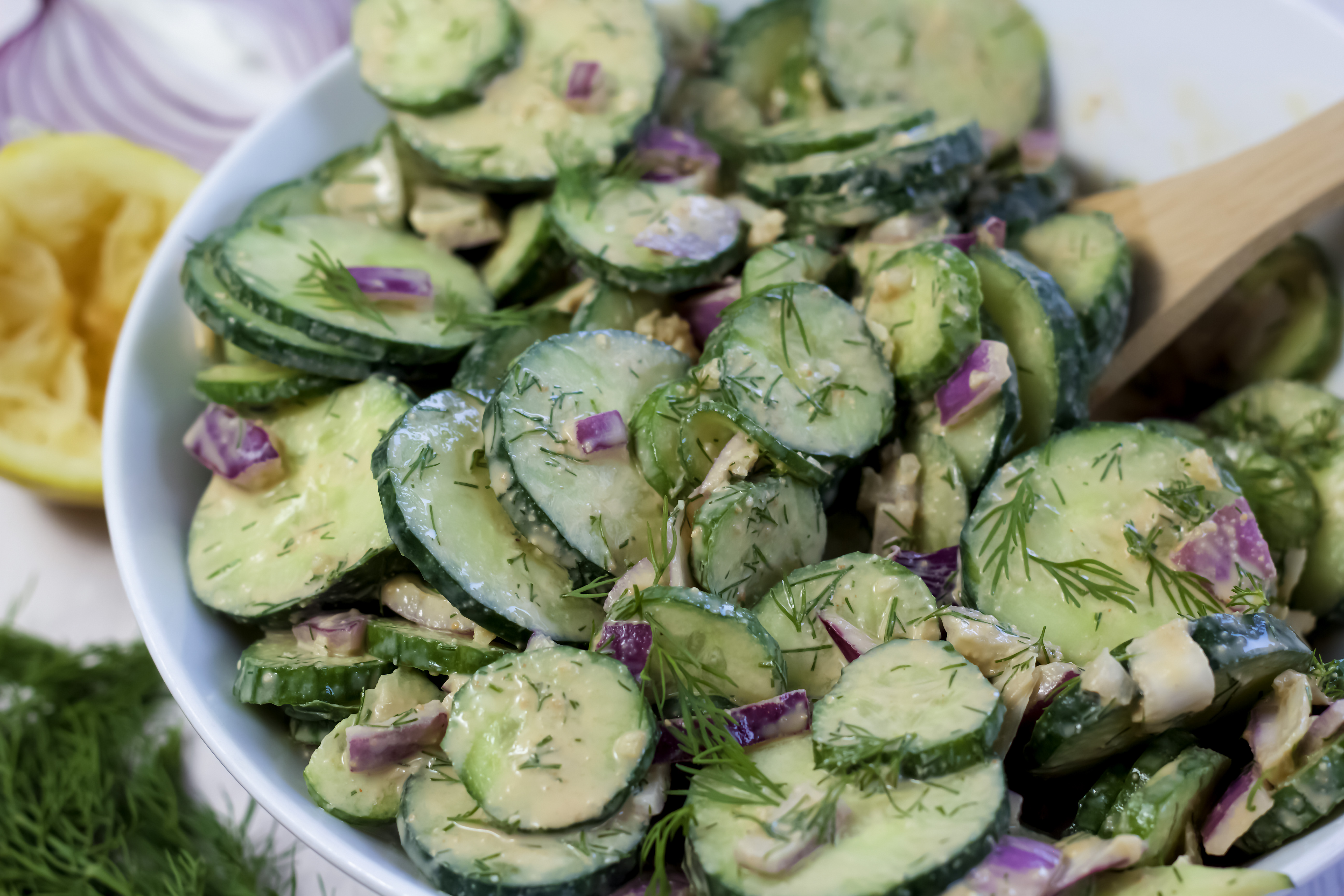 2 large English cucumbers or 7 to 8 small cucumbers
½ medium purple onion, thinly sliced
3 Tbsp fresh dill, chopped (plus extra for garnish on top)
3 tbsp cashew butter*
3 tbsp lemon juice
2 tbsp water
2 cloves garlic, minced
½ tsp sea salt
Toss the chopped cucumber and red onion in a large bowl.
In a small bowl, whisk the dill, cashew butter, lemon juice, water, garlic, and sea salt until creamy and smooth.
Pour the Creamy Ranch and Dill Dressing onto the vegetables. Toss until the vegetables are creamy and well coated with the dressing. Garnish with extra dill. Enjoy!
*Use all natural (plain) sunflower seed butter for a nut-free version of this recipe.
Recipe by
Ceara's Kitchen
at https://www.cearaskitchen.com/vegan-creamy-cucumber-salad/