Crispy Oil Free Fries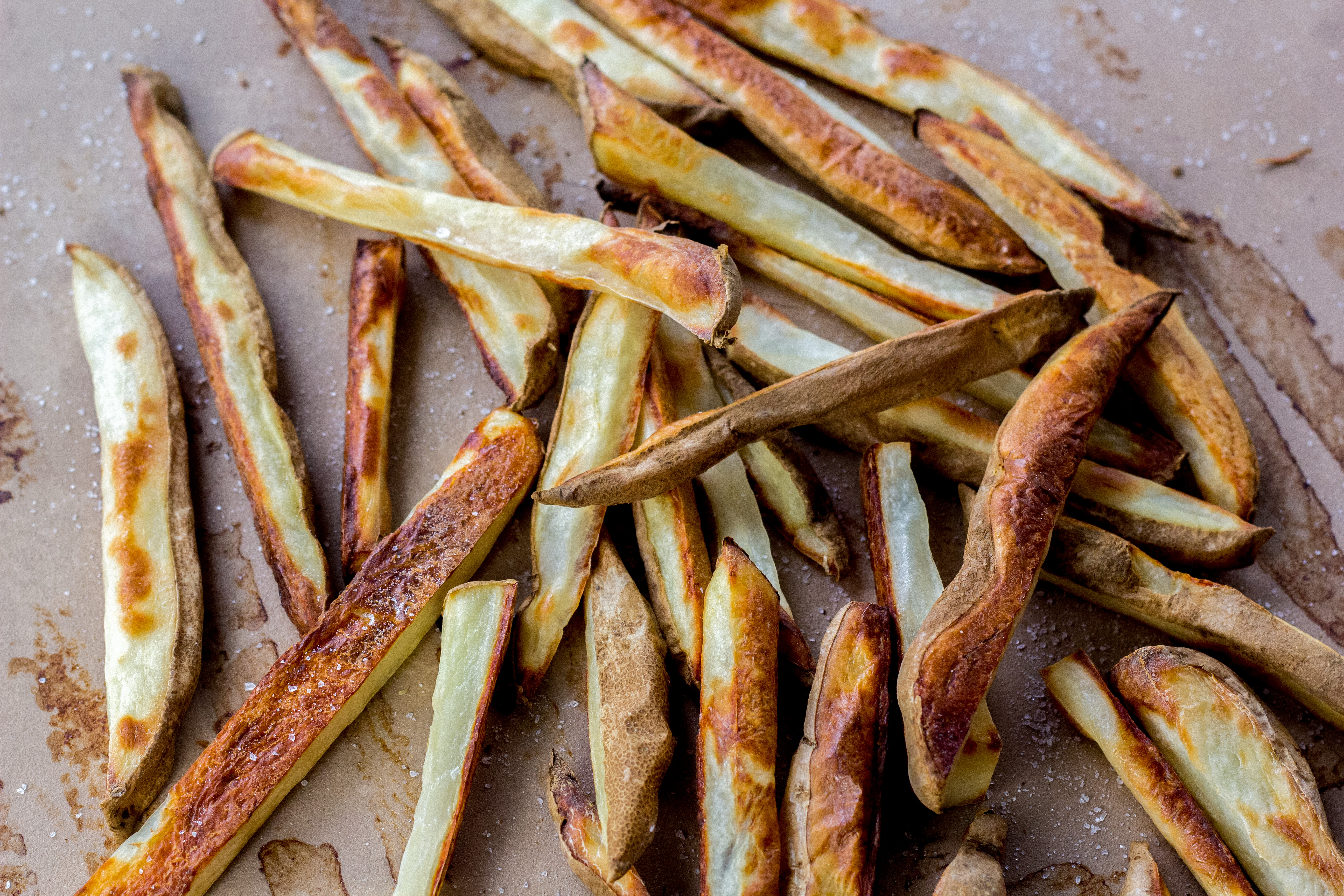 6-8 russet potatoes
sea salt
Preheat oven to 450F/230C.
Wash and scrub potatoes. Remove any rough or hard bits from the potatoes.
Fill a large bowl with cold water.
Cut the potatoes in half lengthwise. Cut each potato half into four slices. Place the sliced potatoes in the water to keep them from browning.
Using a clean dish towel or paper towels, dry the fries off fully before placing them on the baking sheet.
Arrange the fries in a single layer on a pizza stone, stone baking sheet (the stone will make sure the potatoes get extra crispy), or baking sheet lined with parchment paper. Make sure the fries are about ¼ inch (1/2 cm) apart on the baking sheet. If the fries are too close, they will steam and not get as crispy.
Sprinkle the fries with sea salt. Bake for 25 - 30 minutes until the fries are crispy and golden brown. Flip the fries halfway through to ensure even baking.
Toss with additional sea salt when the fries are fresh out of the oven. Enjoy!