DIY Fluffy Whipped Body Butter with Shea Butter, Coconut and Argon Oil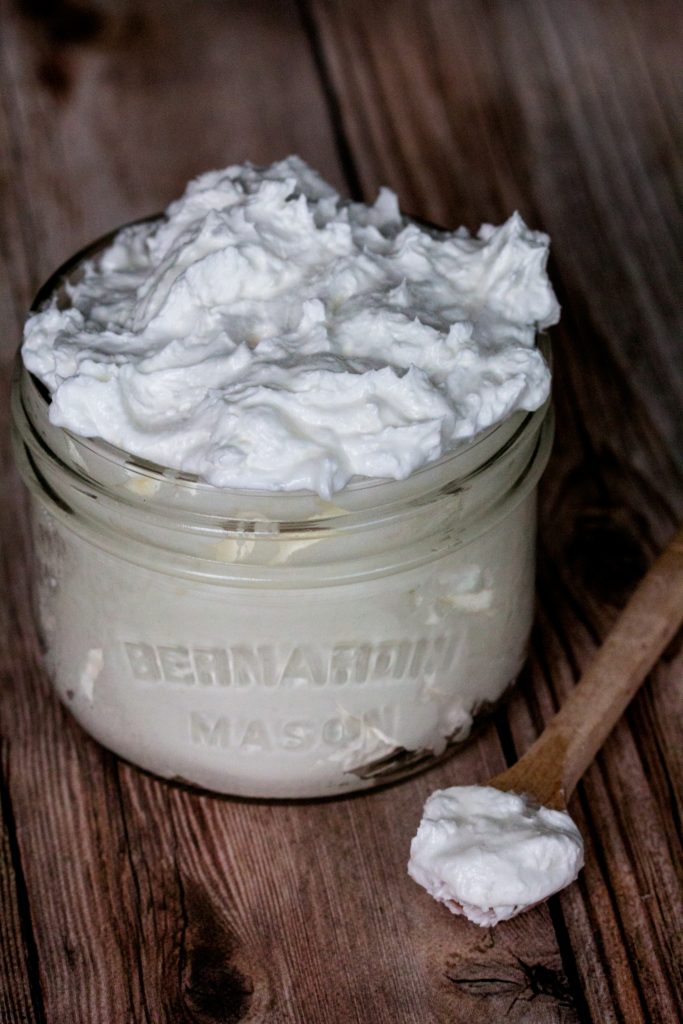 ½ cup shea butter (make sure to pack it into the cup, see photo)
¼ cup coconut oil
1 tbsp argon oil
3 - 4 drops essential oil (rosemary, lavender, mint, lemon, etc.)
Add all the ingredients to a deep bowl.
Begin mixing the ingredients with an electric mixer on low. Scrape down the sides a few times. Once the ingredients begin to combine, incrementally increase the speed of the mixer until it is on high. Whip for a total of five minutes until your Whipped Body Butter is super fluffy. You will know when it's ready when the final texture is "whipped" like icing and, if you turn your bowl upside down, it does not fall out.
1) Use refined coconut oil if you do not want your whipped body butter to have a mild coconut scent.
2) Make sure to check the ingredients on your argon oil bottle. There should just be argon oil listed! A lot of argon oils are cut with vegetable oil and other oils.
3) Both the coconut oil and shea butter should look like the ones I've used in the pictures. This means that they should not be in a liquid state (this will make a super oily lotion and it will not fluff up). The shea butter should be firm but creamy and the coconut oil should be slightly firm.
4) I have not tried this recipe with yellow shea butter, only with the one I've linked in this recipe which yields great results.
Recipe by
Ceara's Kitchen
at https://www.cearaskitchen.com/diy-fluffy-whipped-body-butter-shea-butter-coconut-argon-oil/