"I can't believe it's not Peanut Butter": Peanut Free Peanut Butter (Sunflower Seed Butter)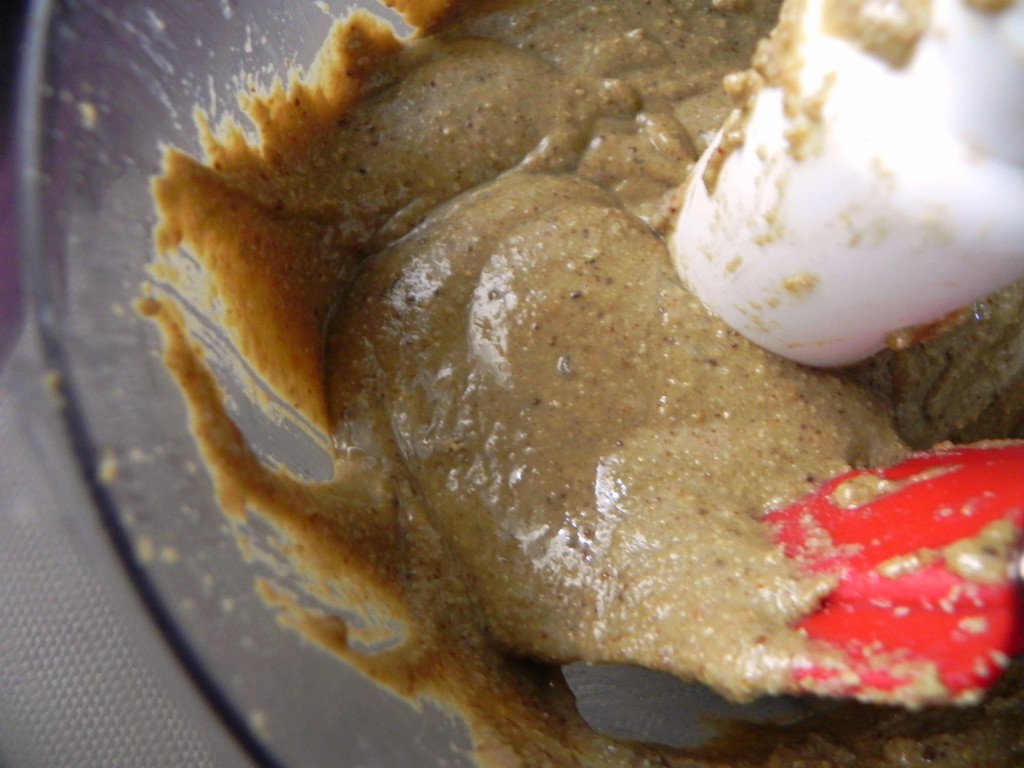 3 cups shelled roasted unsalted sunflower seeds (or unroasted see directions)
1.5 tbsp coconut oil
⅓ - ½ cup coconut sugar (to taste)
½ tsp sea salt
If your sunflower seeds are not already roasted, pre-heat oven to 300F or 150F. Roast sunflower seeds until fragrant, beginning to brown and slightly crisp (around 30 minutes). Stir every ten minutes.
Place roasted sunflower seeds in a food processor or high powered blender (like a vitamix - *regular blenders will not work*). Process seeds until a fine crumble forms, scraping down sides when necessary.
Add coconut oil and continue processing until the seeds begin to release their natural oils, clump together and finally form a smooth seed butter. Add the coconut sugar (beginning with ⅓ of a cup) and sea salt. Continue processing (the coconut sugar melts with the heat formed through the processing of the sunflower seeds).
Taste and add additional coconut sugar, by the tablespoon, if necessary.
Continue processing until desired consistency is formed. Sunflower Seed Butter thickens when stored in the fridge. Like all nut/seed butters they taste even better the next day after the flavors have developed.
Enjoy your homemade Peanut Free Peanut Butter spread on toast, waffles, pancakes and enjoy in dressings, dips or straight from the jar!
Keeps for two - three weeks in a sealed container in the fridge.
Serving size:
24
Calories:
127
Fat:
9g
Saturated fat:
2g
Unsaturated fat:
7g
Trans fat:
0g
Carbohydrates:
11g
Sugar:
7g
Sodium:
50mg
Fiber:
2g
Protein:
3g
Cholesterol:
0mg
Recipe by
Ceara's Kitchen
at https://www.cearaskitchen.com/i-cant-believe-its-not-peanut-butter-peanut-free-peanut-butter-sunflower-seed-butter/