I hand the blog over to Jeroen's hands today. Otherwise known as "J", he's the analytics and marketing guy behind Ceara's Kitchen! We're starting a "Blogging 101" series where we share our income reports and some tips we've picked up along the way since starting Ceara's Kitchen in 2013. This series is aimed to help bloggers market and grow their blogs as well as help new bloggers start their very own blogs! Take it away Jeroen!
Ceara started Ceara's Kitchen over a year and a half ago. We've really learned a lot while watching the blog grow over time. It started as more of a hobby for Ceara who, as you know, loves cooking and wanted to share her recipes with the rest of the world. One evening, when we were discussing how to reach more people with the blog we decided to start analysing the traffic and developing a strategy for Ceara's Kitchen. Just like Ceara shares her recipes, I share with you here what I've learned about our blogging strategy. Every month I will write an article about improving your blog and share with you our income report. If you have any topics you'd like to hear about, just let me know in the comments below.
The upcoming articles in our Blogging 101 series are about the following topics:
Branding your blog

How do you want to brand your blog? How do you want to come across in your blog?

Setting up your webhosting

How to set up your webhosting quickly and easily!

Google Analytics

It is not just about the numbers but about the insights and analysing the numbers.

Social Media

Social media is a hot topic but are you using it most effectively?

Advertising

How to make money off your blog through ads. How to set-up ads on your blog and monitor them.
How to Brand Your Blog
"Branding is the backbone and "meaning" of your blog – it's what makes your blog authentic, credible and sets your blog apart from the crowd!"
When we started Ceara's Kitchen in 2013 we were not thinking of a brand – Ceara just wanted a space to share a few of her recipes with friends and family. As we've grown the blog, we've realized the importance of branding and treating your blog like a brand in order to maintain authenticity, credibility as well as keeping your readers engaged! In this article I'd like to help you brand your blog.
How to think about your blog as a brand and How to set it up.
Your Mission & Vision
There is no brand without a vision. It all starts with you: your vision, your mission and how you want to brand your blog. To do this you have to ask yourself the right questions:
What is the current mission and future vision of your blog?

What does your blog stand for for?
As a blogger, it's often not easy to find the answer overnight. It's something you really have to think about and truly believe in! In our case, we naturally came into our brand after blogging for a couple months and getting a "feel" for our blog. The current mission of Ceara's Kitchen is to share happy and healthy eats and helping people to eat healthier and happier in their day to day life! This is how Ceara's Kitchen grew into our current motto: "Eat Happy, Live Happy" from our past motto "Feel good, happy eats". Our current tagline expresses what our blog stands for, is shown on every page of our blog and is often referenced to on our social media.
"There is no brand without a vision."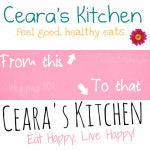 Readers are Central
What is a blog without its readers? Even if you just want to blog to your mom and your cat, the readers of your blog are key. Your blog brand is important to show your audience what your blog stands for in a clear and concise way, but it also gives you credibility as a blogger.
Combining your vision with the needs of your readers!
So, next to your own vision, the reader is central. Listen to your visitors because you are writing for them! If your visitor is convinced of your mission and vision, you want to help and inform them in the way they want it. This is not always as easy – it starts off with genuinely interacting with your audience and seeing which posts are the most popular and receptive. In the past, Ceara developed her recipes based on how she was feeling. We began noticing that our readers were most interested in healthy and easy meals. After noticing this, Ceara began developing recipes that she loved and that were simple and easy to throw together. After making this change by posting more of what our readers wanted to see, we immediately noticed the amount of visitors increasing as well as more reader interaction on the blog itself.
Brainstorming Branding Exercise 101
Below is a great branding exercise that we used in order to find a message that was in line with Ceara's Kitchen. We did the branding exercise ourselves when we introduced the "Eat Happy, Live Happy" motto. It helped us realize what we stand for and how to clearly communicate it!
If your blog was an object or personal characteristic what would it be?
Our first thoughts for Ceara's Kitchen were healthy, happy, positivity, energy… Based on this brainstorming session we arrived at the current vission and tagline of the blog.
In sum, it all starts with describing your mission and vision and genuinely communicating your vision in line with your reader's needs. Happy Branding everyone!
Income Report
Here is our first income report. You will see our traffic numbers, incomes and expenses from the month of February.
As you can see below, we had over 41 000 visitors and almost 69 000 page views in February. March is looking like a good month so far as well with more visitors than in February. We are very happy to reach this amount of people through Ceara's healthy plant-based food! It means a lot for us to have so many awesome readers reading our blog and gives us the confidence to keep on growing (How to help grow your blog will explained later in the series when we talk about Google Analytics and Social Media).

We've grown a lot since when we first started blogging in the beginning. When we started we were were genuinely so excited for our daily 20 – 100 visitors! The blog started to take off from November 2014 when we started engaging more in social media and with other bloggers online (see graphic below). It also started to take off because we finally figured out how to analyse the blog properly and take it to the next level. That is why branding your blog is so important – it helps you understand how you can offer your blog posts most effectively to your readers!
Up until this point, we are so happy to make some money through advertising that we can reinvest in the blog and groceries. Below you find an overview of our incomes through the advertisements we run on the blog. I can already tell by looking at the numbers so far that our turnover will increase for the month of March.
| | |
| --- | --- |
| Advertiser | Turnover |
| Gourmet ads | $ 95,29 |
| Sovrn | $ 26,71 |
| Blogher | $ 66,42 |
| Swoop | $ 7,28 |
| TOTAL | $ 195, 96 |
Below is the overview of the costs of running Ceara's Kitchen. We'll go into more detail about the costs in the next report where we spent more money on reaching out to people through social media.
In total, we made $179.97 during the month of February. Most of this money we've used to reinvest in the blog in March (like updating our server because the current server was not able to support the amount of daily visitors anymore!) – but more on that next month!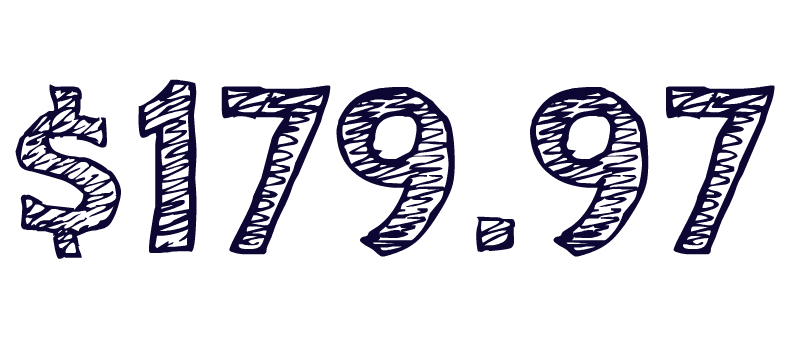 Monthly Goal
We are happy to see our blog grow! Our main goal is to share our recipes with more people by growing our social media and doing monthly giveaways with healthy products Ceara uses in the kitchen in order to engage more readers on the blog.
If you want more information about developing a blogging strategy, do not hesitate to contact me or leave me a comment below. I am more than happy to help you!
Cheers,
Jeroen